Gap Year
Would you like to spend a gap year, or semester, studying in the US, but don't have enough time to prepare? Or perhaps all the administrative work seem overwhelming to you? Don't panic! We can offer you a simple gap year program for a fixed fee, and more often than not a more flexible application process, to any of the schools listed below.
Why a gap year?
Did you know that a Dutch research study conducted by Nuffic (2012) indicated that students who had participated in a gap year are less likely to drop out of their higher education studies, often choose fields of study that are more suited to them and as such are also more confident and certain in their study choice? A study experience in the US offers you an innumerable number of advantages, and can shape the rest of your life;
* Broadening your knowledge across diverse fields of study, or deepening one specific field of study – individual subjects are offered in every conceivable domain from economics to business, from international relations to sciences or pre-medicine
* Developing skills that are useful for your future studies or professional career, as well as those that help you develop personally. For instance public speaking, academic writing, acting, research methodology, journalism, and speech writing. You also learn to build relationships with people from various backgrounds and different cultures
* Develop your English language skills – both written and spoken – actively and effortlessly
* Build up an international network of student colleagues and lecturers
* After 1 year of doing a gap year program, there is a possibility of participating in 1 year of work experience with a competitive salary, anywhere in the US
Read more about the experiences from a number of our student clients.
How do I get started?
There are many options for spending a gap year in the US. Quality high schools/prep schools, colleges and universities all welcome gap year students such as yourself! Admissions processes are often more flexible and the costs are lower than usual for the same first year students.
For instance you do not always have to sit a SAT or a TOEFL test, which saves a lot of preparation time. UStudy can also help in making last minute arrangements.
For a fixed fee of 500 euro (excluding VAT), we can help you arrange a gap year program (advise you on choice of school, translate your results and diploma, help with the application and help with visa applications).
Do you already have an idea of which region in America you would like to spend a year, or a semester? Take a look at the map below to see which region you might be interested in!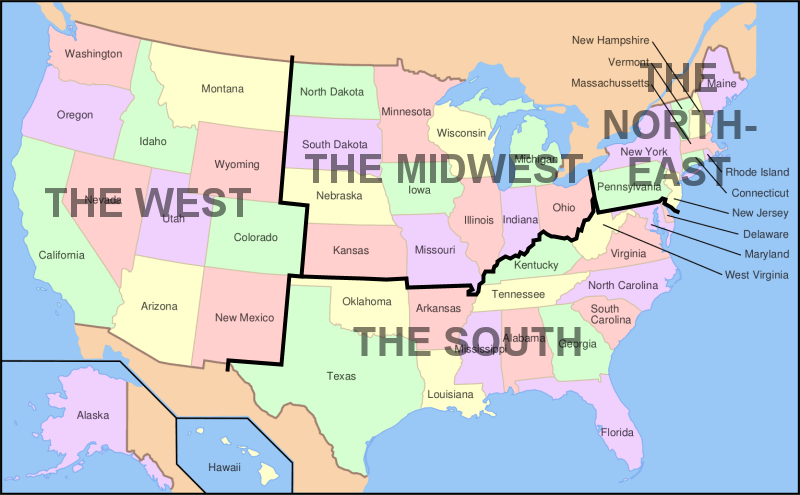 [maxbutton id="10″]
[maxbutton id="56″]
[maxbutton id="55″]
[maxbutton id="57″]
Find out about all of the study options in the US that UStudy offers.
Interested in finding out more? Call us +31 70 385 1473, or email (info@ustudy.nl) or book an appointment with our study adviser for an introduction and to start you on your gap year journey!
[maxbutton id="3″]