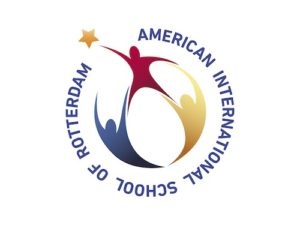 UStudy is proud to announce a new partnership with the American International School of Rotterdam (AISR).
In May 2014, the AISR hosted one of two Go USA Education Fairs at their campus. The fair was a great success.
[maxbutton id="14″]
***
About the American International School of Rotterdam
Since 1959, AISR has offered comprehensive education for students from Pre-Kindergarten through to Grade 12. However, AISR is more than a school. It is more than a record of outstanding achievement. It is more than a place where traditions are valued and innovation is embraced. It is more than an extraordinary learning community, bringing together students from all over the world. It is a place where students can feel comfortable, safe and secure in order to learn to the best of their ability.
Conveniently located just North of the heart of Rotterdam, AISR is nestled in a beautiful community called Hillegersberg, where children can walk or ride their bicycle to school along tree-lined paths.
English is the language of instruction at AISR. All classes, except for the language classes, are conducted in English and use native language resources. For students who are just learning English, we have a English as an Additional Language (EAL) support program, where students are are given support so that they can interact meaningfully in the classroom.
AISR provides a comprehensive curriculum, addressing all academic areas, including: English, Mathematics, Science, Social Studies, Music, Art, Physical Education, Technology/computers and World Languages including Dutch, French, Spanish, German, Japanese, Italian and Mandarin.
At the beginning of the 2013-2014 school year, enrolment was at 185. Of this total, 31 were US citizens, 40 were Dutch nationals, and 114 were third-country nationals. The student body currently represents over 30 nationalities.
The AISR Advantage:
AISR is a learning focused International school with an International educational philosophy and curriculum, broadened and enriched with best practices from other nations.
AISR offers a balanced program focusing on the development of the whole student, outstanding teachers and small class sizes.
AISR provides students with high standards of academic instruction, opportunities for service to others, and a well-rounded program of activities directed toward the development of their skills, talents, and self-confidence for lifelong learning.  World class facilities featuring leading-edge instructional technology. Interactive classroom screens, computer labs, mobile laptop and iPad labs, and our 1 to 1 laptop program (Middle and High School) ensure that all students have access to state-of-the-art learning tools.
AISR prepares students to become leaders in meeting the ever changing needs of the world and equips them with the knowledge to face challenges in a cross-cultural environment.
Our students are happy, our parents fully engaged and our faculty is committed to each student reaching his/her academic potential.
We invite you to explore our website, visit our campus, and talk with faculty, parents and students to truly understand how different and unique AISR is. You will never regret the time and effort you devote to selecting the right school for your child. The American International School of Rotterdam admits students all year round.