Are you interested in going to school in the US, and are you still orientating? Or do you want to know more about a certain school or region? UStudy, regularly, welcomes school representatives from the US to discuss the numerous options that international students have at their institution. This page contains information regarding the next UStudy Welcomes-days. Make sure to check out our Facebook and Instagram accounts for more dates!
Sign up NOW for this special presentation by a representative of College of the Desert in California!
College of the Desert (COD) is a thriving two year community college conveniently located in exciting Southern California. Surrounded by majestic mountains, covered in lush palm trees, and bathed in sunshine for more than 300 days a year, the campus is truly an inspiring place to study. In fact, COD was recently ranked as the sixth most scenic community college campus in the United States! Along with our stunning scenery, we are known for our relaxed, safe, and friendly culture. Students from over 30 countries are celebrated for their diversity and welcomed as members of the COD campus community.

Pursuing an associate's degree in one of over 55 academic fields at COD gives students the opportunity to save money, to improve their grades, to gain a better focus on their academic and career goals, and to benefit from the high regard many universities have for COD transfer students. That's because transfer success is a passion at COD! Our faculty, counselors, and staff are focused on helping students transfer to the best public and private universities throughout the United States, such as UCLA, UC Berkeley, Stanford University and many more. In fact, many prestigious universities offer guaranteed transfer admission to COD's international students without requiring TOEFL/IELTS or SAT scores!


· COD is the fastest growing community college in California located in the beautiful resort area of Palm Springs.
· We have guaranteed transfer admission agreements with the University of California, California -State University, and many private universities.
· COD offers over 55 associate and certificate degree programs.
· SAT is not required for admission to COD.
· We are one of the best value colleges in California with total estimated costs of enrollment less than $19,000
When:
7 December 2017
16:00 – 17:30 (4 – 5:30 PM)
Where:
UStudy Office – Wilgendreef 83, Voorburg (close to station Voorburg 't Loo; free parking)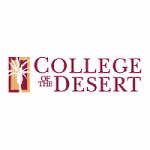 A short visual impression of COD.
Are you interested in attending this special night? Sign up now – it's free! Due to limited seating, signing up is mandatory.
[maxbutton id="6″]